Meet the Rockford Orthopedic Appliance Team
John McFarland, C. Ped.; ATP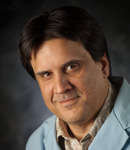 John is an ABC Certified and Illinois Licensed Pedorthist with 32 years of experience. He also holds an Assistive Technology Professional (ATP) Certification from the Rehabilitation Engineering and Assistive Technology Society of North America (RESNA). As a Certified Pedorthist, he is trained in the evaluation, construction and fitting of foot and ankle devices, and takes a special interest in properly fitting our diabetic clients with custom shoes and insoles. As a RESNA Certified ATP, he is responsible for measuring and fitting mobile devices such as manual and electric wheelchairs and custom seating. John served an apprenticeship at Rockford Orthopedic Appliance, and received his Pedorthics Certificate from Northwestern University.
Chris Beardsley, C.P.O.
Chris is an ABC Certified Prosthetist Orthotist with 34 years of experience in the field. He first studied prosthetics at Northwestern University and became certified in prosthetics. He later studied and became certified in orthotics. Chris' experience runs full circle from technician to practice owner. Over the years, he has enjoyed caring for a variety of patients' conditions, and succeeds in helping them reclaim mobility in their daily lives.
Nick Marvin, C.P.O.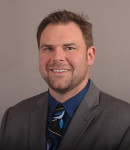 Nick is an ABC Certified Prosthetist Orthotist with over ten years of experience as a practioner, and a total of 20 years of professional experience. Nick was traumatically-amputated when he was a child which encouraged him to pursue a career in orthotics and prosthetics. Nick completed his degree at White Bear Lake in Minnesota and his residency at Shriner's Children's Hospital in Minneapolis. Nick has personal and professional experience in pediatric orthotics, scoliosis and spinal bracing and prosthetics. He is also certified in various microprocessor prosthetics and WalkAide systems. Nick active lifestyle includes wheelchair sports.
Bill Milligan, C.P.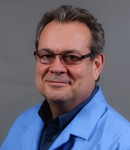 Bill is an ABC Certified and Illinois Licensed Prosthetist with 40 years of experience in the field. He studied prosthetics at Northwestern University and received his practitioner certificate from Century College in Minnesota. With an extensive background in fitting and fabricating both upper and lower extremity prostheses, Bill excels in analyzing and solving fitting and comfort problems. Bill's top priority is quality of workmanship and patient comfort. Bill has returned to Rockford after many years away to join the Rockford Orthopedic Appliance team and help our prosthetic patients reach their fullest potential.
Erica Montoya, C.O.F., C.PED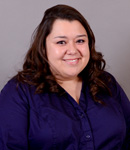 Erica started her career working with the team physician at Texas A&M University. While working at the Scott & White Memorial Hospital in Texas, she worked with orthopedic surgeons and podiatrists in both clinical and hospital settings. Originally from Rockford, Erica has returned to her hometown to continue her career in pedorthotics. She strives to bring maximum foot control and protection to her patients through the proper fit of shoes and foot appliances.